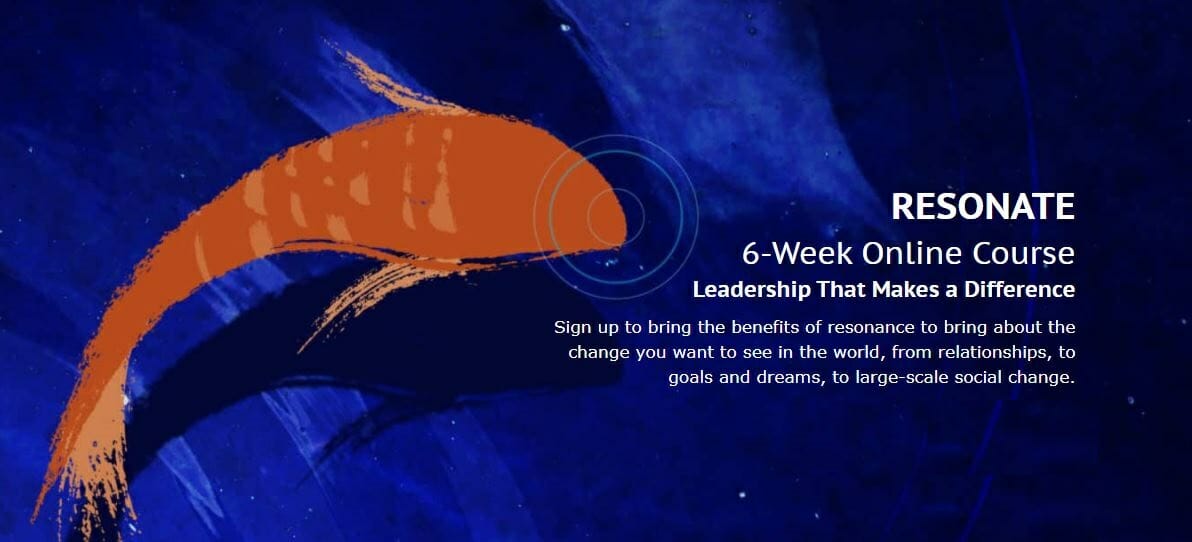 IT'S A TURBULENT, TROUBLED WORLD HOW WILL YOU MAKE YOUR DIFFERENCE?
This online course will show you how to work with your own energy and increase your positive impact on the relationships and work of your life. You'll learn:
How to develop greater presence, resilience and energy
How to get on the same wavelength with others
How to resolve conflict and opposing views to a greater good
How to get your energy to add up (not dissipate!) inside and out
How to hone your resonance and concentration using Zen meditation
How to engage 4 patterns in your nervous system and know when to use each one
How to discern whether an idea is worth the effort
How to help teams work in flow and bring about big change
How to apply resonance to a practical challenge or opportunity you're working on
Who can attend? Entrepreneurs and leaders at all levels committed to making a positive difference and curious to expand their life and leadership using mind-body as one and the energetic principle of resonance.
Resonance: What it is, how it works and three things you can do to get it working more for you.
Ginny speaks with Dr. Greg Ketchum on the Coach-on-Demand Podcast.

Ginny has blown it out of the park with this work.
– Anne Miller

This is BIG STUFF! And Ginny Whitelaw presents it in a clear, concise, and practical way that makes it readily applicable.
– Christina A Geithner

I loved every module and will use the information for the rest of my life. Thank you!
– Mairead Veeneklaas
Instuctor-led course by IZL's founder, Dr. Ginny Whitelaw, in partnership with online learning experts, Interplicity