THE HIGHEST FORM OF LEADERSHIP:
TAKE AWAY FEAR
What would you make possible if you were fearless? Or if you could strengthen those around you and help them be fearless?
Get to the root of basic human needs and fears in yourself and you'll find yourself less triggered by challenging people or circumstances and more able to help others. Learn to work with fear and watch your leadership expand and those around you flourish.
What will you learn?
How to face into a self-limiting fear and increasingly free yourself
How to flip from useless outward judgments to productively working inner triggers
How habits work and can be reworked
How to leverage the neuroscience of "I" and "we"
How trauma distorts the present
How to take away fear
How each of the energy patterns gets into conflict and ways to move forward
How unfillable holes happen and what to do about them
How to lift and empower others
How to strengthen an important relationship in your life
"This is the best leadership program I have ever been involved with and participated in. It will give you tools and practices you won't find anywhere else."
Kate Watters
Executive Director, Crude Accountability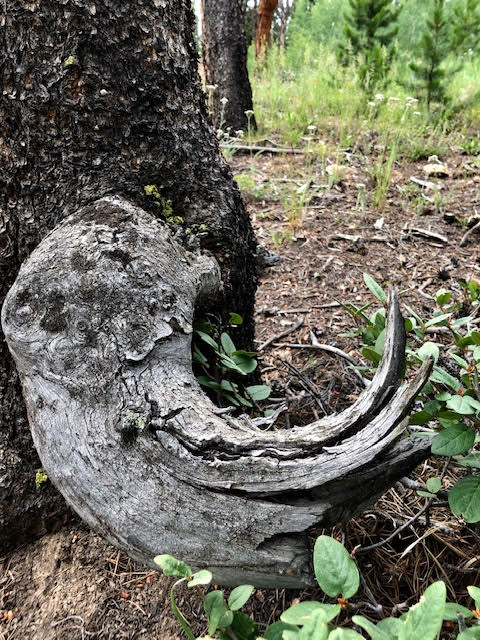 How does it work?
Online, live, cohort-based program
Starts Thursday evening, runs most through the weekend, finishes Sunday at noon CT
Tracing the roots of fear
Needs, fears and finding balance
From "out there" to "in here" – claiming your power
How habits work and how you can rework them
Neurobiology of relationships
Energy patterns in conflict and ways to move forward
From "It's all about me" to "I'm all about it"
Strengthening relationships and empowering others
Putting it all together
Photo by Kristi Crymes, physician, IZL Instructor
What's included?
A comprehensive workbook
Case study coaching on ways to apply "flips" of Zen Leadership to your own relationships and fears
Deepening in Zen meditation, hara development and physical training that supports fearlessness
Program Fee
When registering, you'll have the option to select the pricing level that fits your circumstances.
$249 – Scholarship rate (e.g., student, limited income, international low currency)
$449 – Supported rate (e.g., part-time or self-employed, non-profit)
$549 – Regular rate (e.g., full time, government or corporate)
$649 – Benefactor rate (e.g., able to contribute to support another)
A limited number of fuller scholarships may be available, usually linked with an opportunity to volunteer. We welcome a conversation to discuss how to make your participation possible. Contact us.
Register below for an upcoming program
Experience the freedom of reframing fears and conflict and the power of strengthening relationships.
See Event
"This is a fantastic course that combines physical work, breath work, and lessons to help lead without fear and positively transform relationships. The online format worked really well."

John Mulcahy

Founder of HealthGenuity
"If you want to change yourself and the world around you, this course is your guide."

Lois Pfeiffer

CEO Northstar Group
"This is a perfect program to learn and leverage embodied Zen practices and bring them to bear on conflicts in your personal or professional life."

Alex Greene

Owner of RedBeard Bodywork
you hAVE QUESTIONS, WE HAVE ANSWERS
What if I register and then something comes up and I can't attend the program?
We'll be glad to roll your registration forward to a future offering of the program at the same price.
What if I miss part of the program?
Part of what makes our programs so strong is the sense of community in the cohort, so we encourage you to attend all sessions live. If you have to miss 1-2 hours, we'll help you get caught up. If you have to miss more than that, we'll suggest rolling your registration forward to the next offering.
Do I have to have taken Zen Leader 1 first?
You'll want to have taken one of the foundational courses first (i.e., Zen Leader 1, HEAL1, or Resonate) or have equivalent experience so you're familiar with basics that we build on in this session. Ask us if you have any questions about your readiness.
Can I take Zen Leader 3 before Zen Leader 2?
While the sessions have a natural order to them, if it works better for your schedule to take ZL3 before ZL2, go ahead and do that, you won't be lost.
What if I can't afford the program?
If you're committed to training with us, we'd like to make it possible for you. We offer a scholarship rate to our programs, and a limited number of fuller scholarships may be available, usually linked with an opportunity to volunteer. Contact us to discuss further.
Can my whole team attend?
Absolutely, in fact, it's easier to integrate the program's learnings in your workplace when multiple people or a team train together. Contact us for group discounts or if you would like to bring a tailored version of the program to your organization.