You want to help people, clients and teams be successful, do excellent things the easiest way
You want that for yourself and your own business.
You know that to get somewhere new, it's good to know where you're starting from and a way to get there.
That's the role of assessments.
But most assessments tell you only your starting point
(and stop at the neck).
Except FEBI.
FEBI shows where you are and the way to get where
you want to go.
And it connects mind and body where enduring
change takes place.
Plus, it's good fun.
People light up and have their own "aha's" as they
physically move into each pattern,
Discovering the pattern that is their way forward and
how to readily access it.
Making them more successful in their journey;
Which makes you more successful as well.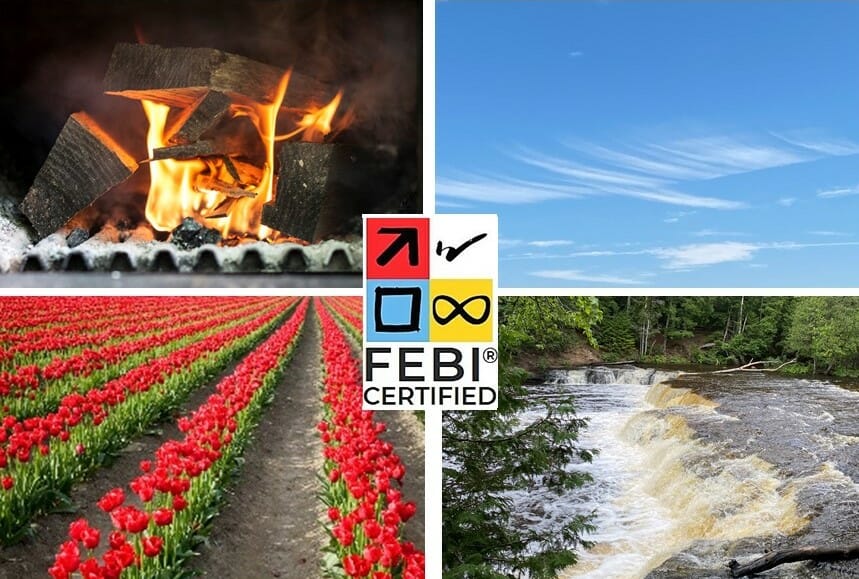 Beyond Head.
Beyond Type.
Go Further with FEBI®
FEBI is a registered tradmark of
the Institute for Zen Leadership
Who is it for?
You are a coach, trainer or teacher committed to making a positive difference for others;
You want to help people make change that endures, which calls for mind-body connection
You want to become a certified instructor or coach in Zen Leadership
You appreciate the value of assessments and would like one that – finally! – doesn't stop at the neck
How does it work:
The FEBI certified coach pathway consists of 2 programs. The first, FEBI-4U, shows you how to work with FEBI personally. The second program, FEBI certification, shows you how to coach, teach and facilitate using FEBI. Click on each program below to learn more.
What will you learn?
How to recognize the 4 energy patterns in yourself, others and the world around you
How your home pattern and weak pattern have shaped major directions in your life
How to develop any pattern you'd like easier access to
How to use the right energy at the right time
How to apply the FEBI patterns to a situation or relationship in your life
Format:
Online, live, cohort-based program
2, 2-hour sessions with practice in between
Program 2: FEBI Certification
What will you learn?
How the 4 energy patterns show up in you and support your life and work
How to access and guide others into the 4 energy patterns
How to coach people with the FEBI report and bring it to life
How to develop pattern-cultivating practices
How to administer, explain, and sell the FEBI to clients
How to use the FEBI group report and facilitate a rousing teambuilding session
How to integrate FEBI into programs and your business
Format:
Online, live, cohort-based program
4, 90-min sessions, 2 weeks apart, with practice in between
What comes with FEBI Certification?
4 live and interactive instructor-led webcasts (and recorded for later reference or in case you can't make the live session)
Cohort-based practice between live sessions to build your experience coaching with FEBI and learning from others
10 FEBI reports (including 1 group report, $400 value). You'll use a few in certification and the rest are available for your practice
Training on and lifetime access to the FEBI Administration site
A comprehensive certification journal
Access to the FEBI Coaches Resource Page where you'll find free resources, handouts, and turnkey programs
Lifetime support and best practice sharing from Master coaches and the FEBI Coach Community
A free listing in our FEBI Coaches Directory page
PROGRAMS AND FEES

*3 monthly payment plan available up to 90 days before program start
**If you've taken FEBI-4U as part of a foundational pathway, you need add only the FEBI Certification course for FEBI Certified Coach Level
***Your savings
"FEBI had literally transformed my life, and being FEBI certified is allowing me to transform others' lives. It doesn't get better than that."

Rhonda Morton

Savannah Consulting FEBI Certified Coach
"FEBI is the only instrument I know of that goes beyond increasing self-awareness to help people actually move differently in the world, both literally and metaphorically. For this reason, it's the only leadership assessment that I use."

Amanda Blake

author of Your Body Is Your Brain, FEBI Certified Coach
"The FEBI is really helpful, the body/mind/inner/outer mix is fantastic."

Kerry Schumann

Executive Director
"Learning about FEBI and how to utilize it has given me a whole new set of lenses with which to support coaching clients and teams in optimizing their individual and collective potential for making a positive impact."

Tina Geithner

ICF-certified coach, FEBI certified coach