Every moment matters
---
A tragic double homicide sliced through our community last week, tearing Beth Potter and Robin Carre away from us, and away from so many people who loved them. We heard from many of those people Sunday night in a remembrance service we held for Beth and Robin. John Frey spoke of Beth's fierceness and excellence as a teaching doctor. Kenny Dermer spoke of Robin's phenomenal humor, humility and sense of service. Cindy Haq reminded us of Beth's commitment to serving the underserved and how, through the HEAL program, she was committed to bringing to her healthcare colleagues the physical training in Zen and leadership that was so helpful to her. Craig Carlson showed us the soccer side of Robin and the great book of his life that included chapter after chapter of self-effacing commitment to family and community. Ken Kushner Roshi concluded the prepared eulogies, showing us Beth's enormous spirit and radiant face as she swung a bamboo sword or landed a clean wood-splitting cut.
More stories followed from family members, friends, colleagues, and patients; here's a recording of the service if you'd like to hear them yourself. I was struck by the impact Beth and Robin had on so many people, and by how it happened in the small moments. Story after story was told about this moment with Robin in the Target parking lot or that moment with Beth celebrating Knox College, or another moment with Robin reciting the script to Airplane or one of Beth's former residents recalling what a relief it was to see Dr. Potter's name on the list of who was overseeing their rounds that day.
Sometimes in leadership programs, we do a reflection exercise to help people connect with what really matters by having them fast forward to the end of their life, look back and answer what they want to be known for. Sometimes they speak to grand plans or laudable traits, but it's not our plans or who we try to be that penetrates with people. It's who we are, moment by moment, and how we make people feel. Moment by moment we make our difference, and every moment matters.
We're honoring Beth Potter by endowing a scholarship fund to help others in healthcare attend the program she helped launch, champion and teach in: HEAL. If you'd like to join us in this, a way to do so is here.
---
While HEAL originated as an acronym for Healthy Embodied Agile Leadership, we're finding it's an apt name for a program that helps those in healthcare be a force for HEALing themselves, their patients and the stressed or broken systems they function in. Never have healthcare workers and systems been more stressed than now. If you find yourself sheltered in place on Saturday, April 11, and want to get a sense of the relief, resilience and resourcefulness that comes through a HEAL program, please join us for a free webinar at 11 am ET; you can register here.
---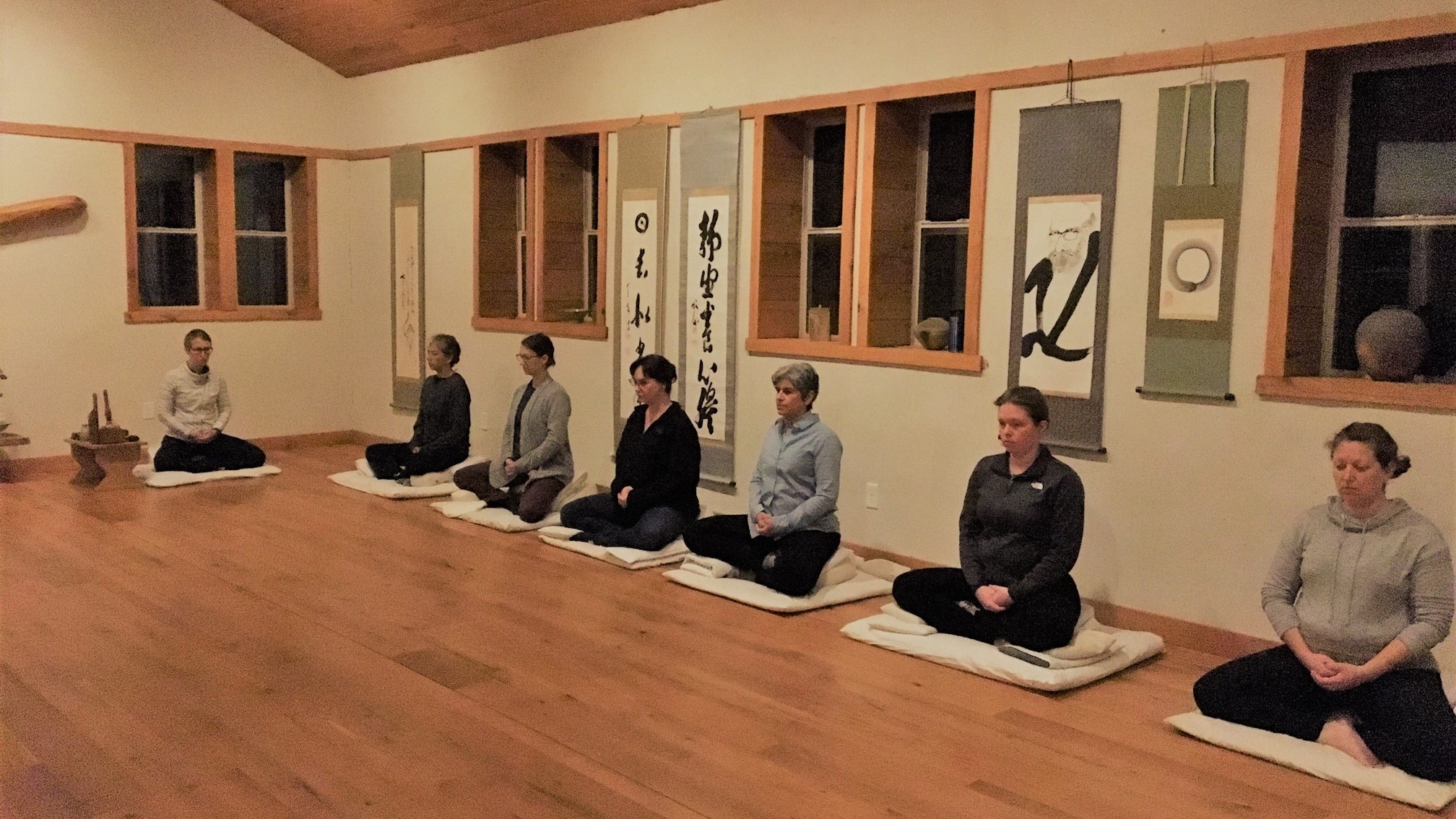 7-7-7 "Social distancing" is good medical advice, but "social unifying" is good for the whole of you. Join our dojo and IZL Community for online meditation (and some "tea time"), 7 days a week at 7 am and 7 pm (U.S. Central Time Zone). And yes, that is our dear Beth Potter in this photo, leading a meditation session in our HEAL program at the Spring Green Dojo.
Do we know how to find you?
If you received this from a friend and want your own monthly boost of insight and resources, let us know.
Published on Apr 08 2020
Last Updated on Apr 20 2020
By billkingsbury