Zen lessons to help us live through lockdown
---
These are times when we need to hear some positive news. Over the last week, I've been attempting to write this blog post and find an uplifting message, but there's just one problem:
This week has been HARD! Capital H A R D hard.
Dealing with the loss of a loved one, the struggles of others, physical health issues, financial planning amidst tear-up-the-rule-book uncertainty, I then head to the supermarket to be faced with someone coughing, non-stop, around the store. Being asthmatic, I honestly felt a heart-pounding, brain-blocking sense of fear in that moment.
As someone who thinks of themselves as strong and resilient, this week of emotional vulnerability has stripped back something fundamental in me. This terrible pandemic and the needed lockdown feels like living under a magnifying glass – a petri dish of the human experience.
But as the week has progressed, the fog has gradually cleared by keeping in closer virtual contact with others and reminding myself of important learnings I've taken from Zen Leader (that have gradually sunk in with every bit of 'life' I meet). I share them now in case anyone else is in need of a reminder or for those who have yet to take part in a Zen Leader programme:
Do not struggle against the struggle
Lean into what we face – let ourselves feel what we are feeling, let ourselves learn what we need to learn
Move the body! Action creates energy…
Be open to change and believe that our actions can make a difference
And above all, simply be kind – to others, to the environment, to ourselves
A shining example of all of the above is Captain Tom Moore, the 99 year-old who has raised £25 million (and counting) for NHS charities in the last two weeks. His 100th lap of his garden on Friday has brightened the lives of so many this week. Go Captain Tom!!!
Wishing you all a safe passage through the coming weeks.
Jen x
---
Want to learn more about the Zen lessons Jen learned? Keep your eye on our Programs page – our fall schedule of online programs will be announced soon!
---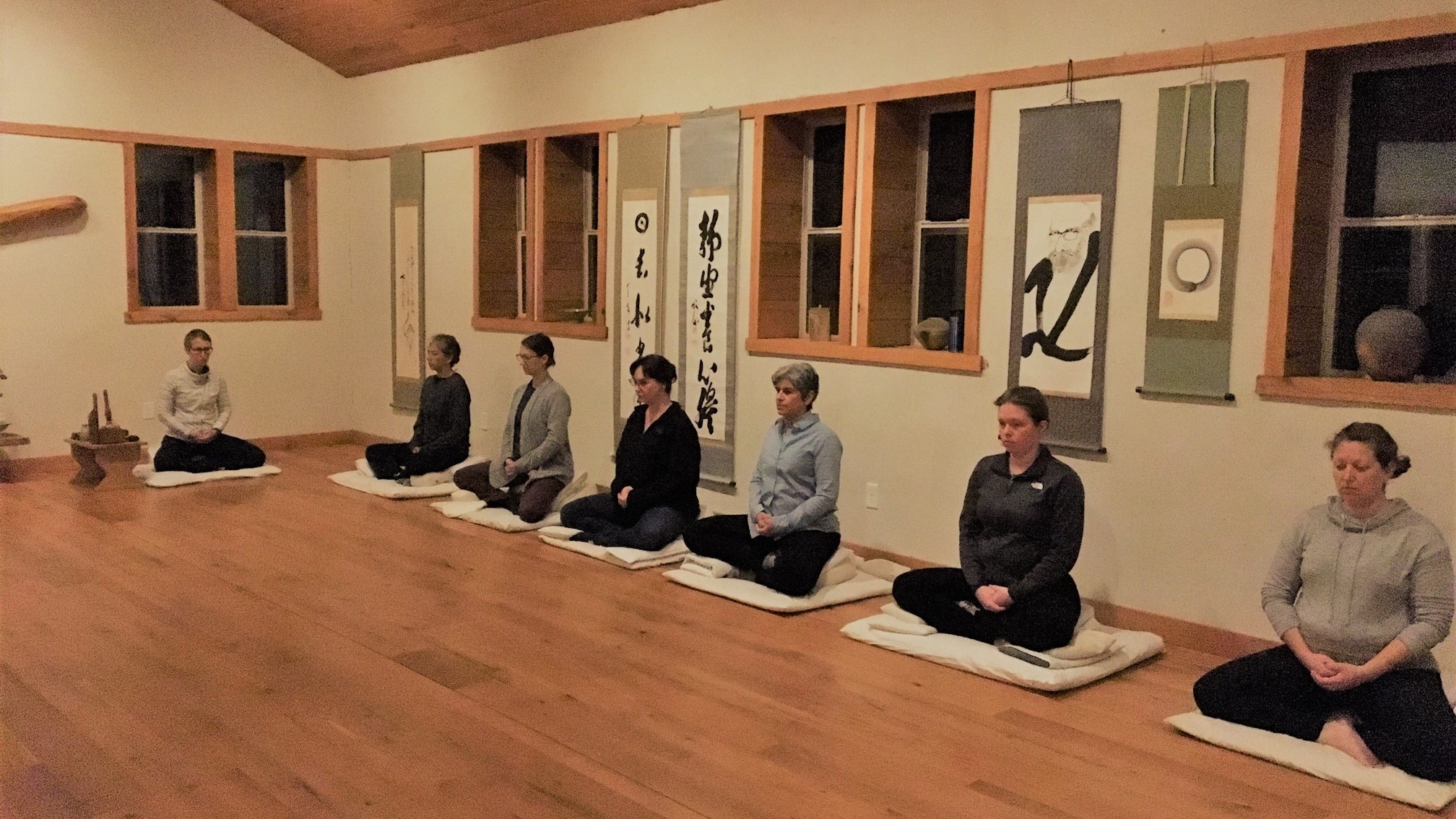 7-7-7 "Social distancing" is good medical advice, but "social unifying" is good for the whole of you. Join our dojo and IZL Community for online meditation (and some "tea time"), 7 days a week at 7 am and 7 pm (U.S. Central Time Zone). And yes, that is our dear Beth Potter in this photo, leading a meditation session in our HEAL program at the Spring Green Dojo.
Do we know how to find you?
If you received this from a friend and want your own monthly boost of insight and resources, let us know.
Published on Apr 20 2020
By billkingsbury